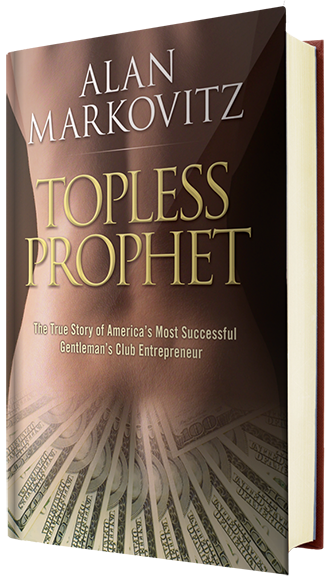 The extraordinary true story of a suburban Detroit kid's crazy journey en route to creating a strip club empire.
A how-to business manual as much as a behind-the-scenes look at an often notorious, yet enigmatic world. Featuring Alan Markovitz's first hand accounts of how he:
First elevated the strip club from a blue-collar to a white-collar audience.
Almost died from a severe gunshot wound after being shot by a crazed dancer whom he fired.
Testified for the Feds against reputed Mafia members after they made threats to him.
Saw his dancers go on strike after implementing a revolutionary compensation system, which would later be adopted throughout the industry.
Was shot in the face by a drunken off-duty cop, ultimately requiring nine surgeries.
Watched his Holocaust survivor father face off against a dangerous biker gang who were about to overrun his first club.
Watched live an 11 o'clock news report of two hit men arrested for conspiring to kill...Alan Markovitz! Then had to work alongside the man who was fingered for hiring them.
Fought a 1st Amendment legal battle all the way to the United States Court of Appeals...and won.
Watched first hand the birth of the personal dance, which would become the lap dance of today.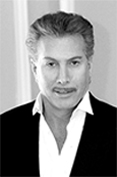 Alan Markovitz
Alan is the driving force behind Topless Prophet, and the most successful Gentleman's Club entrepreneur in America.
Purchase your copy now by ordering through:

- Amazon
- Barnes & Noble
"It's nothing if not an interesting read. I highly
recommend this book."
-Frank Nemecek | Biogcritics
"Fascinating... Gripping,
yet extremely funny."
-Saundra McKenzie
"A very enjoyable read, and one that I
would recommend to anyone."
-Tim Gleichner | Review from Here